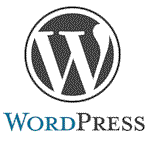 In order for your business or organizational to stay competitive, you need to have a strong presence on the Internet Handisoft can design a simple, attractive and functional web site for your company.
We use sophisticated applications to design websites for our clients and can offer access to online content management systems such as WordPress. With WordPress you can update the content of your website on your own.
Startup Package

Handisoft offers a basic 5 page web site startup package to get your name and/or your business online as soon as possible. Once you have reviewed and approved the basic web template design, Handisoft will help you find a web hosting service that will meet your needs as well as assist you in obtaining a domain name for your new website
Updating Service
Once your web site is up and running, Handisoft will update your site with new information and/or new interactive features at your request.
For more information, contact Michael at Michael.Cole@handisoftweb.com.