For over a decade, Handisoft has been there to help individuals and businesses with their online publicity needs and office technology. Handisoft specializes in website design, database design and software training. We will work with you and your staff to design and create strategies that will promote your organization and enhance your ability to meet the needs of your clients. Handisoft can offer professionally crafted solutions that are attractive, easy to use, and affordable to implement.
Meet Michael Cole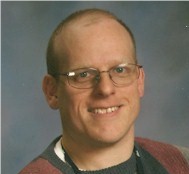 Michael has been helping people with technology for over a decade. He earned a Bachelor of Arts degree in communications from Edinboro University, and now uses his marketing skills in conjunction with technology. Michael works with several nonprofit organizations, such as the New Hampshire Statewide Rehabilitation Council, (SRC) through which he helps to address the rehabilitation and vocational needs of people with disabilities in the state of New Hampshire.
For more information, contact Michael at Michael.Cole@handisoftweb.com.